BBC:
The Transocean Winner, which has diesel on board, was under tow west of Lewis when it was hit by severe storms.
'It became detached from the tug boat overnight, before running aground at the beach of Dalmore in the Carloway area. Stornoway Coastguard said there were no personnel on board the rig and there was no risk to life. However, coastguard personnel have blocked access to the beach for health and safety reasons.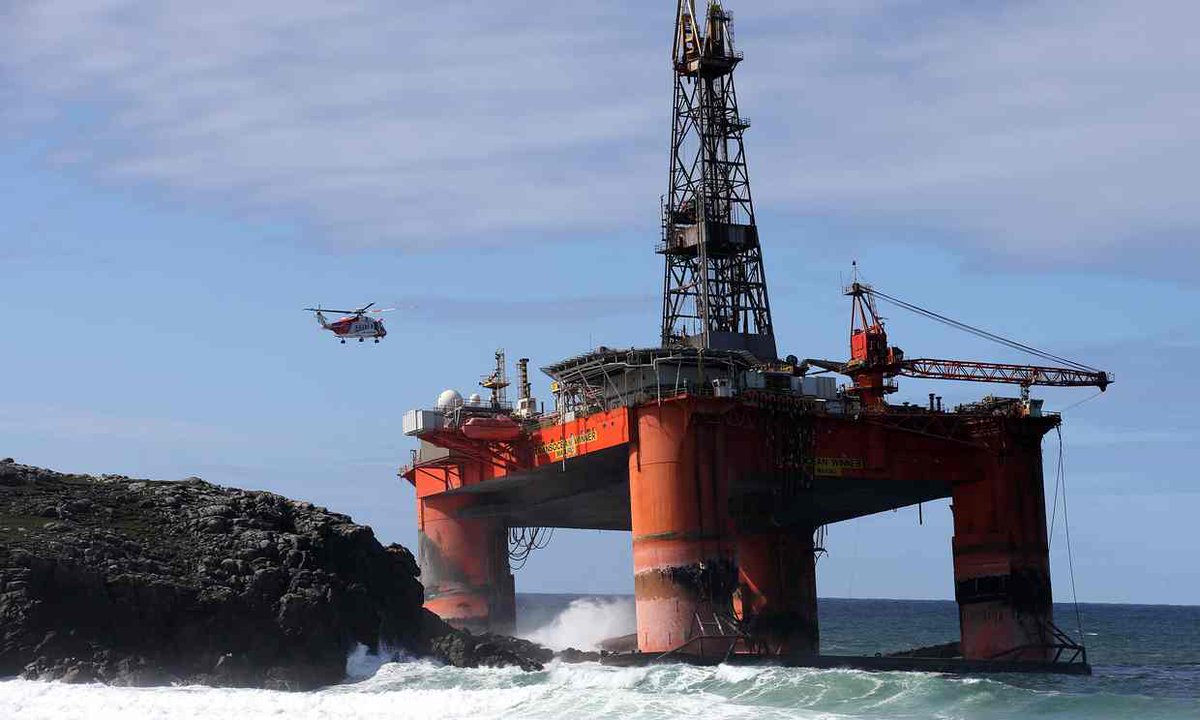 A coastguard helicopter winches a salvage expert on to the Transocean Winner drilling rig after it ran aground in severe weather conditions on Monday off the coast of Lewis. Photograph: Andrew Milligan/PA
'The Marine Accident Investigation Branch has begun an investigation into the incident.
'The Maritime and Coastguard Agency (MCA) said it was monitoring for any pollution from the rig. The agency said Transocean Winner has 280 metric tonnes of diesel on board. Scotland's Environment Secretary Roseanna Cunningham said key agencies were doing what was necessary to "ensure the rig is secured and to minimise any immediate safety or environmental risks".'